KOREAN FRIED CHICKEN
Crispy Korean Fried Chicken In A Spicy, Sweet Glaze That Is So Crispy And Sticky You'll Coat Everything In This Sauce From Wings To Baked Chicken Breasts And More!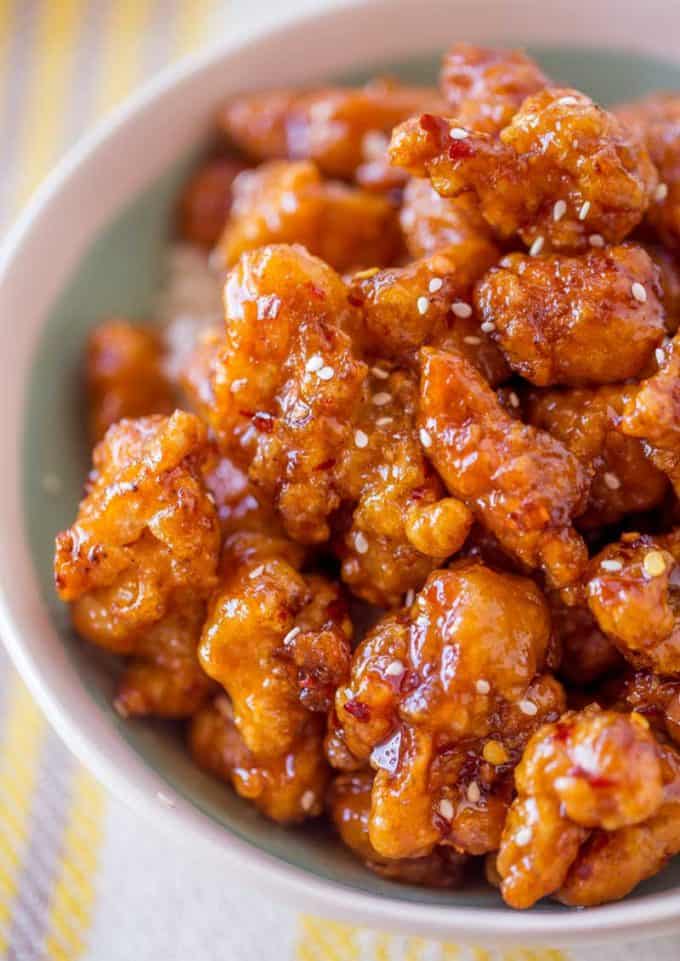 Korean Fried Chicken is a deliciously crispy chicken with a super sticky and savory bite you'll love. Plus it takes just 20 minutes to make it!
Korean Fried Chicken is a dish I first tried in New York about ten years ago. The spicy gojuchang red pepper paste immediately adds a ton of flavor that is balanced by the sweet and acidic notes of the brown sugar and rice wine vinegar.
It may sound like a lot of flavors going on, but honestly it is just a few ingredients and once you try this blend of flavors I guarantee you'll be topping it on all the different cuts of chicken you can find!
The version I tried in New York was at Momofuku and it was based on a bibim sauce which is much more heavy on the soy garlic sauce than this recipe which is based on gojuchang.
You can also try a few different breading options. Serious eats uses baking powder to create a super crispy exterior (but requires a bit of drying time), I have a tempura batter I love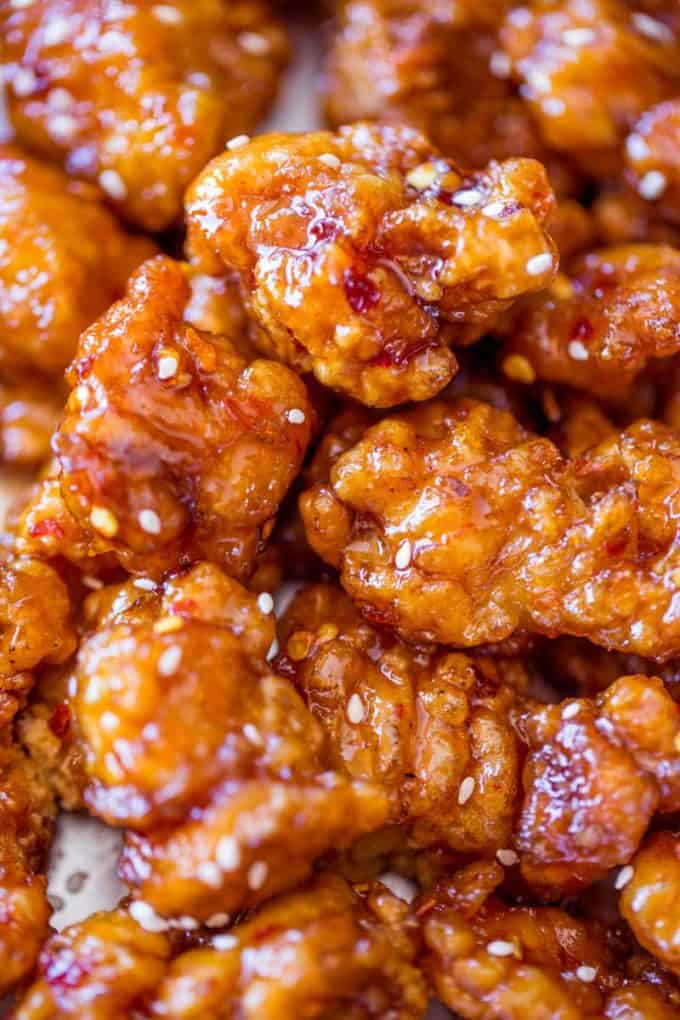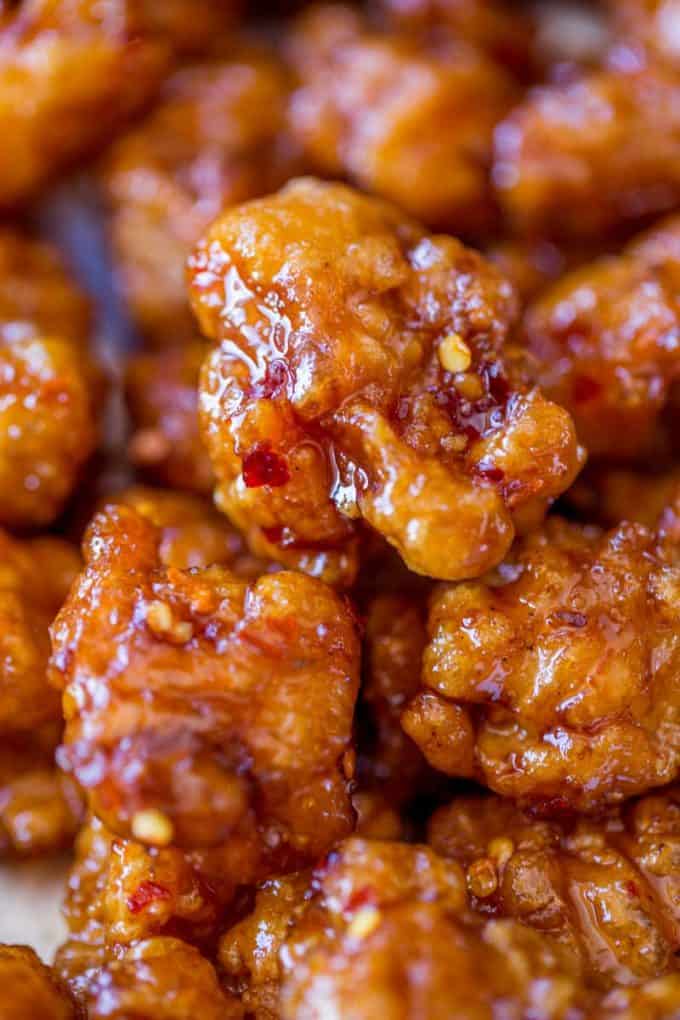 Crispy Korean Fried Chicken in a spicy, sweet glaze that is so crispy and sticky you'll coat everything in this sauce from wings to baked chicken breasts and more!
INGREDIENTS
2

pounds

boneless

skinless chicken thighs, cut into 1 inch pieces

1/4

cup

flour

2

eggs

1/2

cup

cornstarch

oil

for frying

1/3

cup

Korean gojuchang red pepper paste

3

tablespoons

rice vinegar

1/4

cup

brown sugar

2

tablespoons

soy sauce

1

teaspoon

sesame seeds

for garnish
INSTRUCTIONS
Note: click on times in the instructions to start a kitchen timer while cooking.
Toss the chicken in the flour, then dredge into the egg and finally coat in the cornstarch.

In a large glass bowl add the gojuchang, vinegar, brown sugar and soy sauce and whisk until well combined.

Heat up a heavy bottomed pan with 3 inches of oil to 375 degrees.

Fry the chicken for 3-4 minutes or until browned and crispy.

Drain the fried chicken and add to the bowl with the sauce.

Toss to combine, garnish with sesame seeds and serve immediately.
MORE RECIPES @ https://dinnerthendessert.com